Finally… Bread Is Back On The Table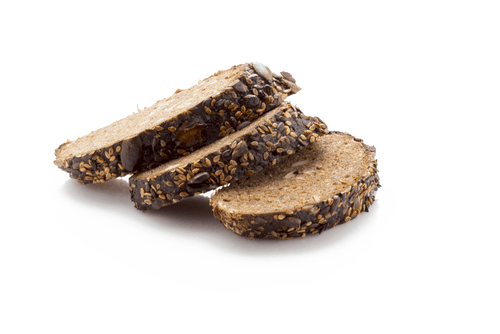 It's been a long process. But we finally did it!
After months of arduous testing and hundreds of frustrating tests – I am proud to introduce the world's first all-natural 100% keto-friendly bread (that actually tastes like bread).
Kick your carb addiction to the curb while you enjoy a healthy, low-carb loaf of soft and delicious sliced bread – whenever you want.
Sandwiches, open-faced pizza, burgers, sliders, avocado toast… you name it. The possibilities are endless and your imagination the only limit. This low-carb bread is perfect toasted, warmed up or straight out of the bag.
Indulge with it plain with butter or ghee – it is the perfect complement to your morning bulletproof coffee. It is so good, and pull-apart-delicious that you won't believe it's keto!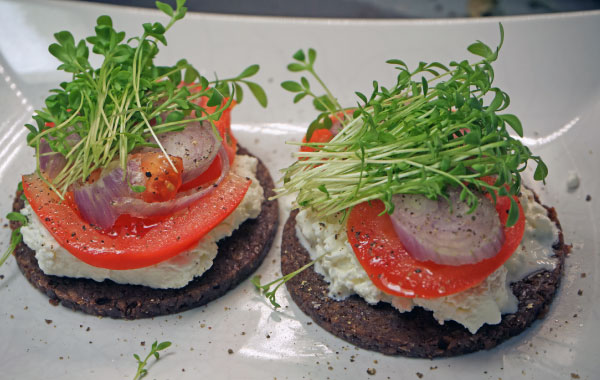 Simply put, this bread makes your keto journey healthier and a whole lot more enjoyable.
Baked-to-ship, every 1.5-pound loaf will delight your family and keep them coming back for more. And you'll rest assured that you're nurturing them with the very best nutrition available – because every tender slice is made with the highest-grade ingredients.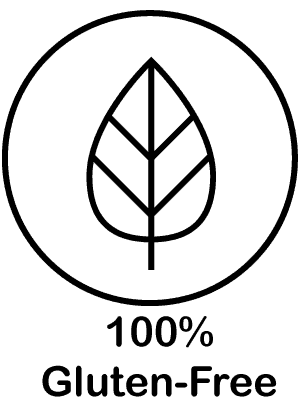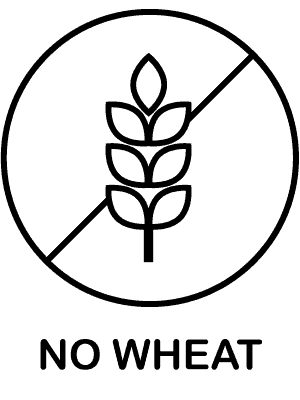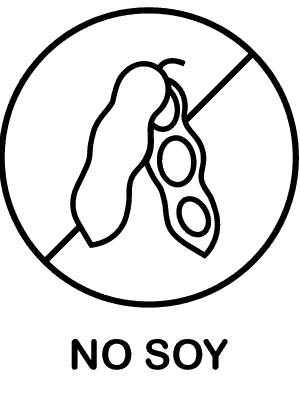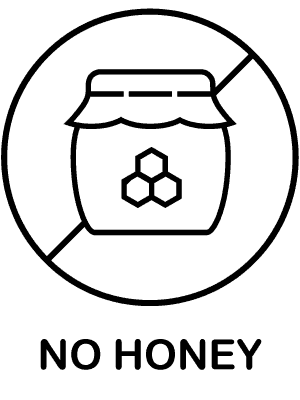 Each delicious loaf is only $15.99
Expensive? No, not really. Here's why:
Other "keto breads" aren't really keto. This one is. Every ingredient that goes into it has been carefully selected. The recipe and baking method perfected over time.
Our fresh keto bread is made daily in small batches. We use only the finest ingredients available and each loaf is kneaded by hand with love. This process can't be done with a machine or the unique keto dough would just break apart.
Most mass-produced breads are put together haphazardly. Many of them taste eggy, and they are often moldy by the time they arrive at your door. Companies that sell low-quality breads only care about one thing: your money.
And that's why our baked-to-ship keto bread is different. It's truly artisanal and it takes just one bite to tell the difference.
Now you may be thinking…this is crazy-expensive. How can they charge this much for bread! Just think for a moment:
Most bread is made with cheap GMO wheat. Our bread is made with ground almond flour.
Most bread is made with stabilizers and preservatives. Ours is made with only real ingredients.
Most bread is made in large factories churning out 10,000 loaves an hour. Ours is mixed and baked by hand. It tastes like it came out of your kitchen.
Most bread is low in fat and high in carbs. Ours is high in healthy fats (flax seeds) and low in carbs.
Most bread is sold in 8 to 16 oz packages. Our loaves are a full 24 oz. It will last much longer.
Will you like this bread?
If you like the taste of an authentic Jewish rye bread, the answer is yes. This is REAL Keto bread. It's delicious.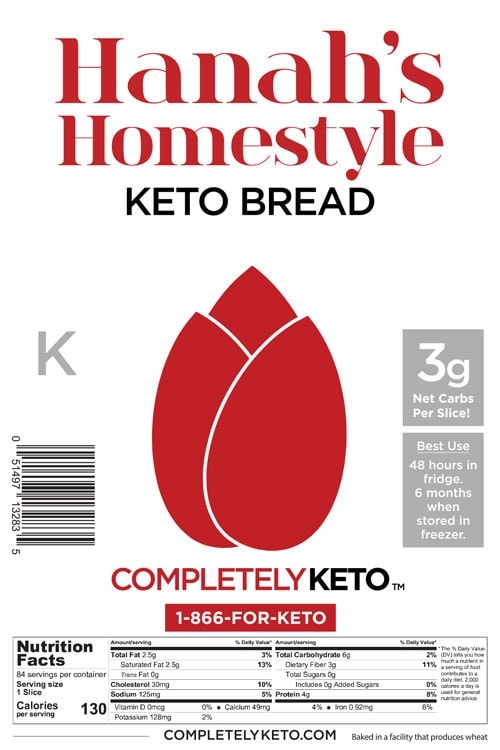 Introducing Hanah's Homestyle Keto Bread. The first and only homestyle Keto bread.
Order yours today! Sold in packs of 3 only due to high postage costs.
Your bread will be shipped to arrive in 2 days.
Here's to a healthier, slimmer, and happier you!

Dr. Harlan Kilstein
CompletelyKeto.shop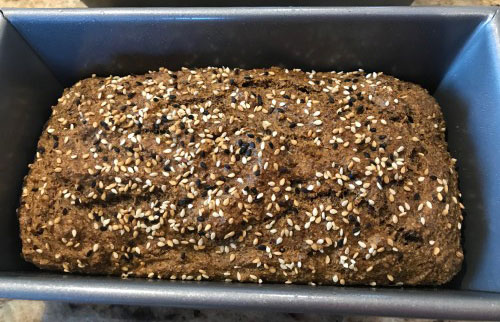 IMPORTANT:
To avoid molding and to keep it fresh, your keto bread should be frozen as soon as you receive the package. Yes, it may be frozen more than once. Every loaf is made with love and care… and it can last up to 4 months in the freezer without suffering in quality, taste, or tenderness. We ship second day priority that explains the higher postage and handling. The bread is shipped frozen to arrive fresh at your door. Due to it's perishable nature, the bread is not refundable.